As Seen In
As Seen In




Join the Cuttlefish Club – All Fresh Seafood's Answer to Seafood Subscription Ordering Made Simple!!!
---
Many Free Shipping Options
Subscribe & Save
Save $15 on your first order
GET
FREE
BURGERS or SHRIMP FOR A YEAR
Get Started
Welcome to the Maine Lobster Pound
Buy More & Save on Lobster Rolls! As low as $18 each!
At All Fresh Seafood we have deep rooted relationships with our fishing partners throughout Maine and Canada to insure we have a constant supply of beautiful, freshly picked Lobster Meat and Maine Lobster tails.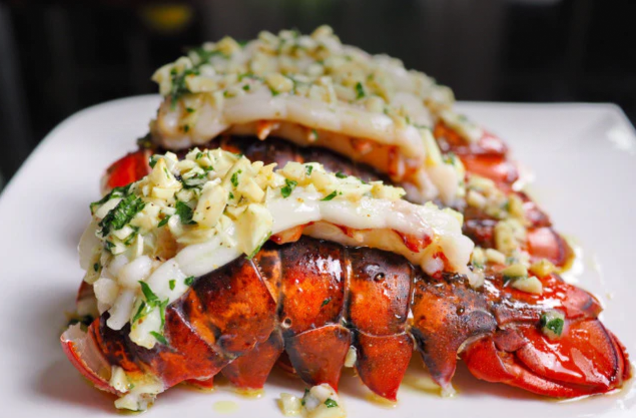 Play video
Freshness at Its Finest - Our Seafood Delights Customers!
Over 3.5k reviews from verified customers
Wonderful Crab
"The crabmeat was fresh and delicious. I made Country Ham and Jumbo Lump Crabmeat Gratin. Excellent seafood."
Flavorful Shrimp
"The shrimp arrived individually frozen. Easy to thaw in a bowl of water. Cleaning and peeling them was a bit of work but not hard."
Fresh and Delicious
"These Crab-cakes are amazing. Lots of fresh crab; similar to Maryland Style. I will be ordering them again."
All Fresh Seafood Recipes
Stay in the know with up to the moment recipes, and cooking tips and the fresh catch from Chef Adam
More From The Blog
Recipes

Feeds 8-10 for you next tailgate party Ingredients: 2 dz Wagyu Philly Cheesesteak dumplings 1 lb of Sweet Onions 1 Tbl EVOO 1 Tbl Butter 1 lb of Holland Peppers...

Read More

Recipes

Feeds 8-10 for you next tailgate party Ingredients: 2 dz Wagyu Philly Cheesesteak dumplings 1 lb of Sweet Onions 1 Tbl EVOO 1 Tbl Butter 1 lb of Holland Peppers...

Read More

Recipes

Feeds 6-8 people at your tailgate or Two for Dinner Tuna Tataki Ingredients: 1 lb Ahi tuna steaks cut like cigars but squared off 2 oz Black sesame seeds 2...

Read More

Recipes

Feeds 6-8 people at your tailgate or Two for Dinner Tuna Tataki Ingredients: 1 lb Ahi tuna steaks cut like cigars but squared off 2 oz Black sesame seeds 2...

Read More

Recipes

Salmon with crab meat offers a truly exceptional culinary experience that brings the essence of the ocean to life on your plate. This crab stuffed salmon recipe perfectly combines tender...

Read More

Recipes

Salmon with crab meat offers a truly exceptional culinary experience that brings the essence of the ocean to life on your plate. This crab stuffed salmon recipe perfectly combines tender...

Read More