The magical creature : orca whales
After some time and about 60 miles into the horizon, they stop. When everyone takes the time to look around, they notice something, they are surrounded by a pod of orca whales.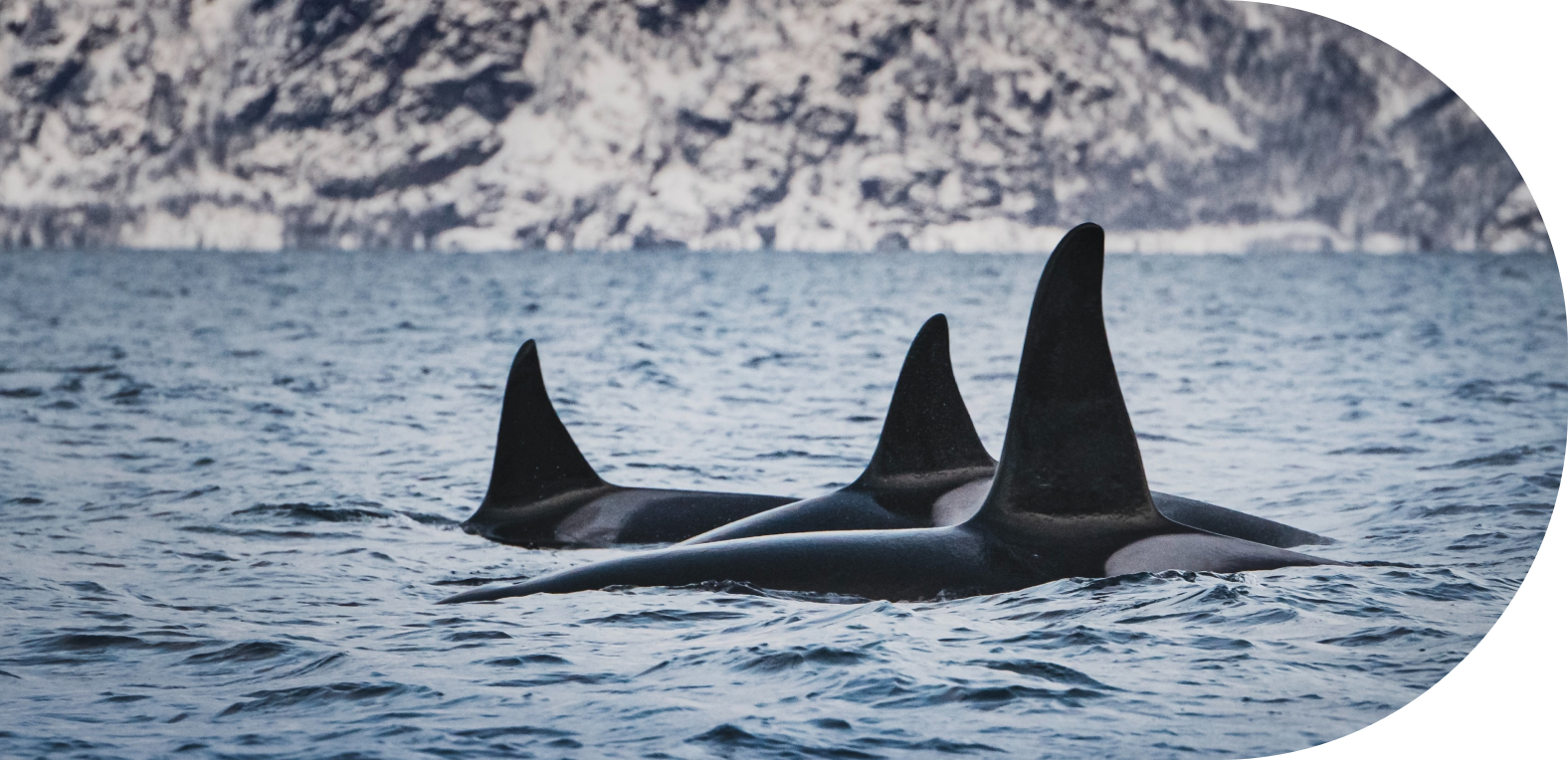 In all directions you could see the whales coming up for air, blowing water out of their blowholes, and going back down. It was nothing short of magical, a sight unlike any other.