In Memoriam to Saw Thein Myint
Chef Sam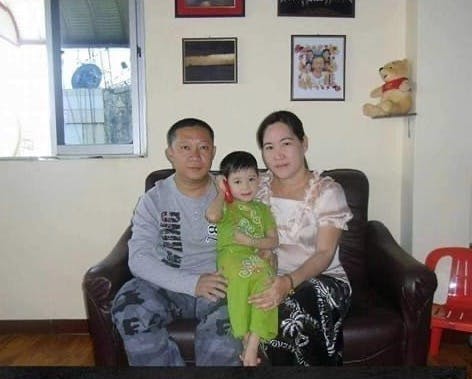 I did not want this moment, this year 2020, this horrific time in the history of our small company and
family
to not be memorialized for years to come. Chef Sam, although he did not work at our Grand Central location on a daily basis, he still touched our lives deeply.
I find myself digging deep during these times and trying to ease the pain through the great songwriters of our times, and there is no one better than Paul McCartney…so I am going to ask Sir Paul for some help…
When I find myself in times of trouble
Mother Mary comes to me
Speaking words of wisdom
Let it be
Chef Sam came to America like many of his peers to make a better life for his beautiful wife and baby, a commitment many American folks could never comprehend. 
And in my hour of darkness
She is standing right in front of me
Speaking words of wisdom
Let it be
Getting the alert from Tab that Chef Sam was ill was almost surreal – no it couldn't be happening. As much as we all wanted to be by his side, we were not allowed to but rest assured God was looking down and taking care of Sam in his moment of need. 
Let it be, let it be, let it be, let it be
Whisper words of wisdom
Let it be
There is a saying I try to live my life by, "what doesn't kill you, makes you stronger" sometimes I think God has a funny way of testing Us…not that this is funny in any way….it is cruel and unusual…but as I am getting older I have been personally tested to the max, and this next passage says it best…
And when the broken-hearted people
Living in the world agree
There will be an answer
Let it be
There is an answer…the answer is FAMILY, FRIENDS, YOUR CHILDREN, YOUR WORK FAMILY – we will get you through this travesty – that is the answer to life's curveballs…they will come – we will deal – we will overcome!!!
For though they may be parted there is
Still, a chance that they will see
There will be an answer
Let it be
Chef Sam, for we only had the pleasure of spending time at our last Christmas party this year, from One Super Chef to Another – may your rest in peace and have ALL of your meals cooked for YOU just the way you like them…With Peace & Love – Chef Adam & Team Pescatore
 
Let it be, let it be, let it be, let it be
Yeah, there will be an answer
Let it be