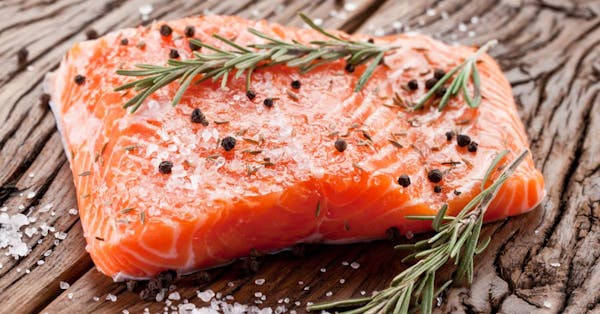 Hi there, and welcome to the Pescatore Seafood blog. While many people are quite familiar with our business, we figured it was only right to provide you all with some information regarding who we are as a company, and the services we provide not just to New York City, but the entire United States. 
Keep reading to learn who we are and what we do! 
WHO WE ARE
In summary, we're a seafood market that's been serving New York for over 20 years. Since 2000, our seafood market has been working to obtain the best sources of seafood and give our customers the best possible experience. Because of this, we have always ensured that we source the most sustainable, high-quality, and delicious seafood in the world. 
We've been featured in the likes of Zagat and The New York Times for the quality of the seafood that we provide and the food that we produce. We're regularly supplying seafood to Fortune 500 companies, and we have a tight-knit team of employees who put love and care into the work they do.
With the support of our customers and the hard work of our incredible team, we've been able to expand our operation to offer a variety of convenient, high-quality, and essential services. For starters, we've been able to obtain two perfect locations in NYC — one in Grand Central Terminal, and the other in the Freedom Tower of the World Trade Center. 
WHAT WE DO
As we mentioned above, we are a premium seafood market offering the best seafood, seafood products, seafood meals, and grocery items that you can find. While it may seem like we only deal with big clients, that is nowhere near the case! Whether it's our stores or our other services, we're happy to help individuals and businesses alike benefit from the presence of amazing seafood. 
STORES AND LOCAL DELIVERY
Starting at the roots, we have the two brick-and-mortar locations that we mentioned earlier. At these locations, we always have an incredible inventory of fresh fish and shellfish for you to choose from, as well as general grocery items for you to enjoy — from condiments to oyster knives. 
That said, we're also offering local delivery to our customers in New York City. Whether you're looking for ingredients to make the perfect seafood dish, or you're not in the mood to cook we can gather what you want from our store, pack it up, and efficiently deliver it to your doorstep. 
NATIONAL DELIVERY
We're extremely excited that we're able to also deliver our seafood and other products nationally. From our incredible fish and shellfish to our meals and other ingredients, we can supply anyone, anywhere in the US with fresh, restaurant-quality seafood. In fact, we've created our very own online seafood superstore! Learn more about it here. 
WILD OCEAN KITCHENS — SEAFOOD MEAL KITS
After perfecting our delivery services, we realized the missing component that could round out our services and please our customers. Thus, we created Wild Ocean Kitchens, a seafood meal kit service. With this service, our expert chefs curate recipes and then package high-quality and organic ingredients to send to your door. Then, you simply unpack, prep, and cook to enjoy a stellar chef-inspired meal right in your home. You can learn more about this awesome service here. 
CATERING
Finally, we offer catering to businesses in the New York City area. We especially love this service because we can let our passions shine. This is due to the fact that our catering menu consists of Japanese-inspired seafood appetizers, as well as delicious hand-crafted Poke bowls and sushi rolls. Honestly, this menu is full of irresistible treats, and there is surely something for everyone in the office. To learn more about our catering options, review our menu, and place an order, check out this resource! 
Thank you so much for visiting the Pescatore Seafood blog. Hopefully, this helped introduce you to the awesome services we offer. If you have any questions about the services we provide or our seafood, please contact us today.